At Pacific Business Valuation, we put forth great effort to provide excellent service and earn the trust of our clients and their advisers. We have been privileged to work with many great people in Hawaii, throughout the mainland United States, and internationally. We are grateful for client testimonials and have received permission to feature of few of them here on this page.
"

We needed a valuation of our family business to help transfer it from one generation to the next. We were a bit worried as this was our first rodeo but

"

...

"

things went very smoothly. I would highly recommend Pacific Business Valuation for anyone needing their services.

"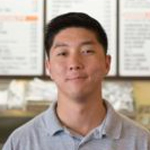 - Juno Chung
CEO of Koa Pancake House
"

Ed Kemp of Pacific Business Valuation, LLC is my 'go-to' expert when the true worth of a business is on the line. I use Ed because I always get fair results based on reliable information. The judges respect Ed's work product and his integrity. As a result, when Ed values a business, the case usually settles because the attorneys know the court will likely rely on Ed's wisdom and experience when it rules. Ed is a pleasure to work with; he is polite, professional, fast, thorough, and articulate. Ed explains complex information in an easy-to-understand way. Ed's clear writing and his ability to speak about complicated financial matters in layman's terms puts him in demand as an expert because when the value of a business is in dispute, the expert the court relies upon is the one the court understands. I wholeheartedly endorse Ed Kemp and Pacific Business Valuation, LLC.

"
- John W. Schmidtke, Jr.
Law Offices of John W. Schmidtke, Jr.